Boost Your Chances of Winning at BC.GAME's Rio Carnival Starting February 17, 2023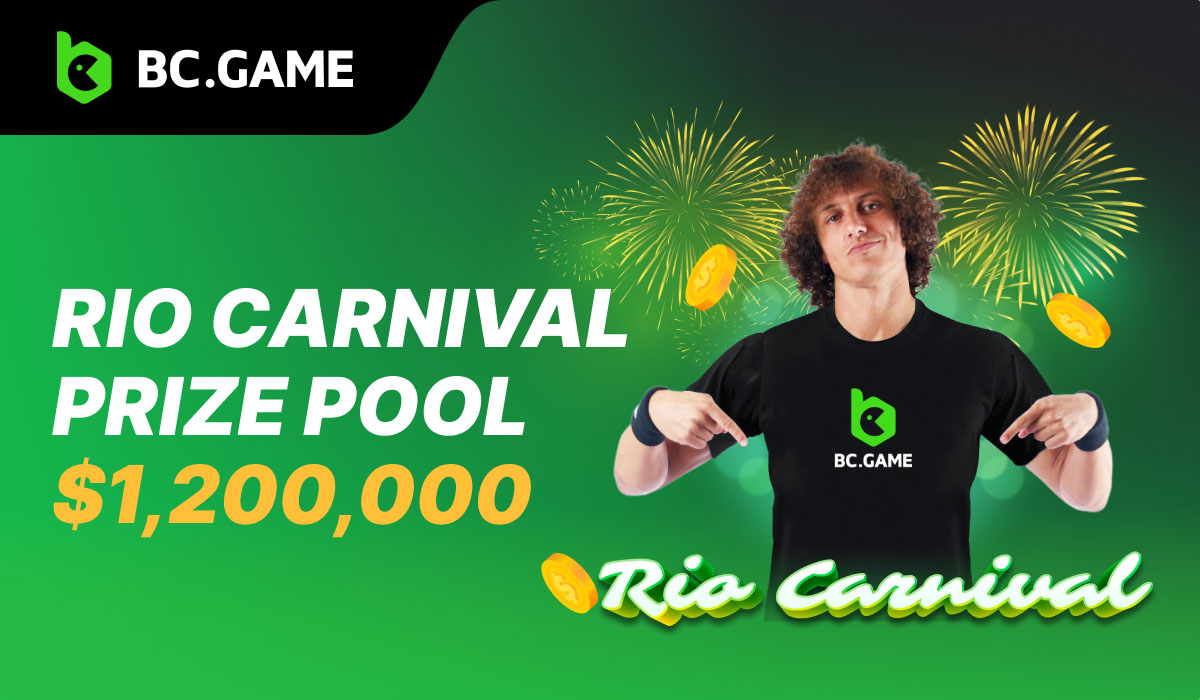 The Rio Carnival is taking the online gaming world by storm with its massive $1.2 million prize pool. BC.GAME proudly announces its participation in the Rio Carnival and invites all gaming enthusiasts to participate in the festivities.

The event will be hosted in BC.GAME's world-class gaming platform. Its recent partnership with David Luiz can help promote the platform, which offers users an entertaining way to win Bitcoin and other cryptocurrencies. The event is part of BC.GAME's ongoing effort to provide players with the best online gambling experience possible.

How to Win a Share from The $1.2 Million Prize Pool

All BC.GAME players with verified mobile numbers can participate in the event. From February 17th, 2023, 00:00 UTC +0 to March 16, 23:59 UTC + 0. A player can earn his Rio Coin, an exclusive coin created for the event. The coins will be used to redeem a portion of the $1.2 million prize pool.

Anyone with 1,500 to 48,000 Rio coins can redeem from 5 BCD up to 250 BCD. The more you wager and deposit, the more Rio coins you can earn. One player may redeem $250 and $150 each week. $10 each, and three players can exchange $50. Every player can redeem up to $600 weekly, credited directly to their BC.GAME accounts.

Players can redeem 5, 50, 150, and 250 BCD for every 1,500, 10,000, 28,000, and 48,000 Rio coins. Throughout the event, redeemable prizes are updated every Friday at 0:00 UTC +0. The redeemed BCD can be used for playing in other games or converted to its cash value for withdrawal.

Terms and Conditions of The Rio Carnival Event

All participants, including those they refer, must have a valid and verified mobile number to participate. Before mining the Rio coin, the deposits should be wagered. After the event duration, all unredeemed Rio coins will be recalled. These cannot be used in placing bets on all of BC.GAME's online casino games or sports events.

To prevent double redemption, the Rio coins that have been redeemed will be burnt right away. Every player is only permitted to have one active account. Any person found to have used multiple accounts to redeem BCD will be disqualified and prohibited from redeeming any awards in the future.

Additionally, players caught cheating won't be permitted to participate in any future BC.GAME promotional events.

To access the event, visit https://rio.bc.game/.

About BC.GAME

BC.GAME prides itself on its user-friendly interface and secure and reliable transaction processing. The platform uses industry-standard encryption methods to protect user data and funds. It also offers low transaction fees and fast withdrawals, making it an attractive option for players.

With its wide range of features, secure transactions, and friendly user interface, it is an ideal platform for experienced and novice gamers. The platform is also constantly evolving, so players can expect to find new and exciting games and features in the future.